Love the way you nourish
Nursicare® delivers rapid, soothing pain relief and healing properties so you can get back to loving the way you nourish.
Get Relief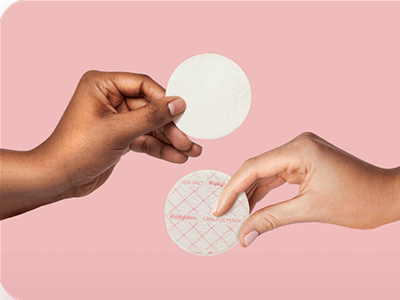 Breastfeeding is one of the most beautiful and intimate ways moms can bond with their babies. But all too often, those precious moments are derailed by breastfeeding pain.1 The frustration of interruptions in your breastfeeding journey doesn't just affect you, it affects your baby, too. That's why we developed Nursicare therapeutic breast pads to help ease pain and ensure continuity in your breastfeeding journey.

Benefits
Relief from breastfeeding pain starts here
Soothing pain relief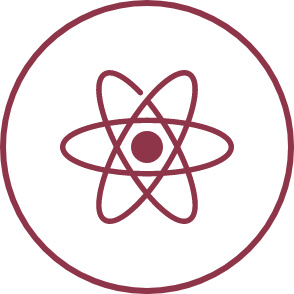 Backed by science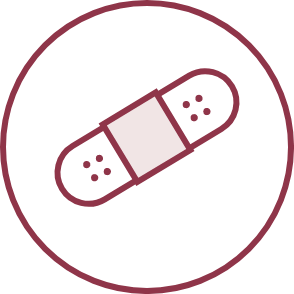 Heals visible and
hidden injuries
FDA-cleared
Why Nursicare?
Breastfeeding moms can trust Nursicare
As a mom, so many things are out of your control. Easing pain and healing sore, injured nipples from breastfeeding is possible with Nursicare.2 Working to stop pain in breastfeeding sores and on intact skin, our nursing pads are backed by science and recommended by lactation consultants.
Carousel items
"These Nursicare pads are wonderful"

Nursicare pads upgraded my practice and solved one of the breastfeeding mothers' major difficulties, which sometimes causes women to stop breastfeeding. These women with damaged nipples couldn't hold their babies due to severe pain, but felt significant pain relief only six hours after applying Nursicare breast pad. This constant pain was a big obstacle, because even while not nursing, many women couldn't handle the pain – let alone when nursing. Also, the healing process of the nipple layer of skin was so much faster than before.

––Sharone, IBCLC, 16 years experience

"Nursicare's pads are a unique, incredibly effective solution to a common problem"

One of the main reasons mothers discontinue breastfeeding is pain, but by using Nursicare, mothers won't have to make that difficult choice. I have seen Nursicare in action in my practice and there is truly nothing like it.

––Anat Yaari, IBCLC, 10 years experience

"I hear enthusiastic feedback regarding the use of Nursicare pads"

It's important for me to tell my experience with Nursicare breast pads for the past year and a half. I hear from many of my patients enthusiastic feedback regarding the use of Nursicare pads. The pads are so magical, easy to use and do not stain the bra or the garment as some of the creams do. The improvement in the healing process is so fast and the pain reduction as well. I recommend them even when there is no visible problem but there is significant sensitivity or pain on the nipples.

––Vered Bukai, IBCLC, Bsc.Nurt, LLL, 14 years
The Science
A history of healing behind every pad
Made in the U.S. with PolyMem® technology, Nursicare uses our healing expertise to usher in a new era of breastfeeding pain relief. Nursicare therapeutic breast pads work to provide ultimate healing to breastfeeding mothers with an innovative formulation designed to facilitate healing, relieve pain and control inflammation.2
The unique formulation used in our therapeutic nursing pads provides a mild wound cleanser and soothing moisturizer that work together to provide unrivaled benefits.3
The PolyMem formulation has been shown to reduce pain in 94% of users.4
The balance of absorbency and moisturizing keeps nipples soft while healing, without the need for creams and ointments.5
In case studies, broken skin resolves within one week with the PolyMem formula found in Nursicare pads.6
How to Use
The ease of Nursicare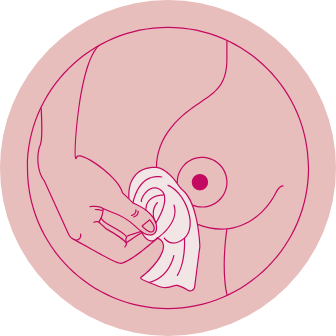 1. Soothing pain relief
Wipe the nipple and surrounding area with a slightly damp cloth.
2. Position the pad
With the label side facing outward, place a sterile pad inside your bra, centered over the nipple area.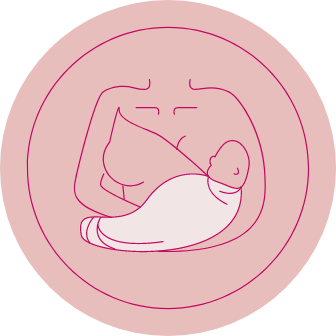 3. Nurse your baby
Prior to breastfeeding or pumping, remove the pad and wipe the breast with a clean, damp cloth.
4. Use again
Our pads are designed to be used several times. Simply place the pad back inside your bra after nursing.
5. Change the pad
When the pad becomes saturated, throw it out. You will know it's time when the liquid held inside becomes visible through the label side.
For more information, please see the Instructions for Use.
Additional Resources
Healing You
Making you a priority, because they're yours
We know your main priority is taking care of your baby. Ours is taking care of you. Our nursing pads do that by providing you with soothing pain relief and healing, ultimately helping you avoid premature weaning.6
By making you a priority, Nursicare works to give you healing and your baby nourishment, on your own terms.
Prioritize Your Healing
FAQs
Yes. To ensure safety for mothers and babies, Nursicare pads have passed regulatory review for user safety and clearance in all the countries where sold. In addition, PolyMem, the material used in our nursing pads, has been used safely and effectively for over 25 years. Learn more about Polymem dressings at polymem.com.

The soothing ingredients in Nursicare pads are released when the pad absorbs fluid. If the pad hasn't absorbed any milk from the breast and remains dry, it may not be effective. In such a case, it is recommended that you slightly moisten the nipple with water.

Although Nursicare pads and materials are safe, we advise wiping all substances off the nipple prior to breastfeeding. Simply wipe the nipple gently with a damp cloth.

Nursicare pads can be used as long as desired, provided they are changed as recommended.

Nursicare pads are highly absorbent. The pads can usually be used for several days, until they are saturated with fluid, though how quickly this happens may vary from mother to mother. Sometimes, the breast not being used may leak during feeding. It is therefore recommended to remove Nursicare pads from both breasts while breastfeeding to prevent saturation. When the pad does become saturated, throw it out. You will know it's time when the liquid held inside becomes visible through the labeled side.

Nursicare pads contain all the necessary ingredients to reduce pain and heal the nipple wound, so there is no need to add any other treatment, such as a topical cream.

You can use the pad until you see that the liquid held inside reaches the edges or is becoming visible through the labeled side.
Contact Us
We want to help
If you have any questions about Nursicare therapeutic breast pads, please contact us using the form below.
If you notice signs of infection or the nipple pain persists, seek the advice of a physician, a board-certified lactation consultant or other appropriate health care provider. For more information, please see the Instructions for Use.
References
1. McClellan HL, et al. Nipple pain during breastfeeding with or without visible trauma. J Hum Lact. 2012;28:511-521. 2. Hayden JK, et al. The effectiveness of a pain wrap compared to a standard dressing on the reduction of postoperative morbidity following routine knee arthroscopy: A prospective randomized single-blind study. Orthopedics. 2003;26:59-63. 3. Benskin LL. Evidence for Polymeric Membrane Dressings as a Unique Dressing Subcategory, Using Pressure Ulcers as an Example. Adv Wound Care. 2018;7(12):1-8. 4. Sessions RC. PolyMem® dressings decrease inflammation and wound pain –– the evidence. Poster 104 presented at: Wound Healing Society; April, 2009; Grapevine, Texas. 5. Okan D, et al. The Role of Moisture Balance in Wound Healing. Adv Skin Wound Care. 2007;20(1):39-53. 6. Wilson D. Application of Polymeric Membrane Dressings to Stage I Pressure Ulcers Speeds Resolution, Reduces Ulcer Site Discomfort and Reduces Staff Time Devoted to Management of Ulcers. Poster CS-128 presented at: Symposium on Advanced Wound Care (SAWC); April, 2010; Orlando, FL.